We follow your dreams
Classic, modern or casual...?
The Villa Verde*** hotel's showcase is its spacious interiors, comfortable rooms, the best dishes, professional service, wedding manager care, years of experience and hundreds of satisfied couples. Stylish halls of various sizes make it possible to create both intimate and lavish wedding receptions for up to 450 people. A wide range of additional services: outdoor wedding vows, thematic buffets, culinary attractions, music bands, artistic performances, fireworks displays, etc., enrich the scenario of the reception. By organising a feast-style wedding after-party in the barbecue hut, you can continue the fantastic wedding fun. The vast and green area around the hotel creates ideal conditions for an unforgettable photo shoot.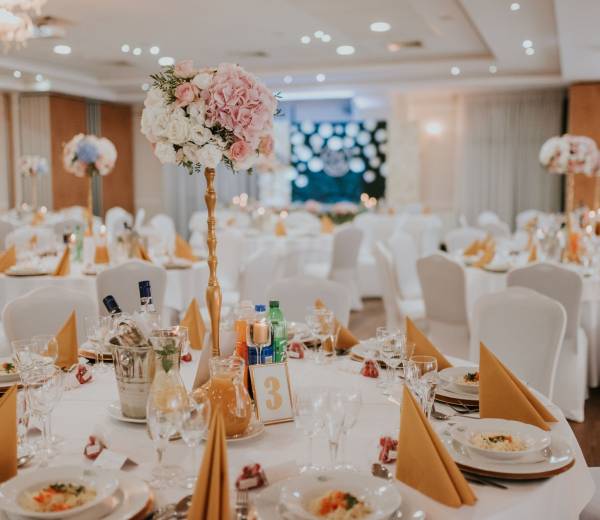 FANCY BALLS
Classical in every way
Organisation of receptions for up to 450 people. With the possibility to divide the hall into several smaller spaces, you can create interiors according to your guests' expectations. The large dance floor allows for free, wild partying. Round, 12-seat banquet tables enhance the elegance and refinement of the hall. The minimalist, stylish décor gives a lot of room for arrangement according to guests' requirements.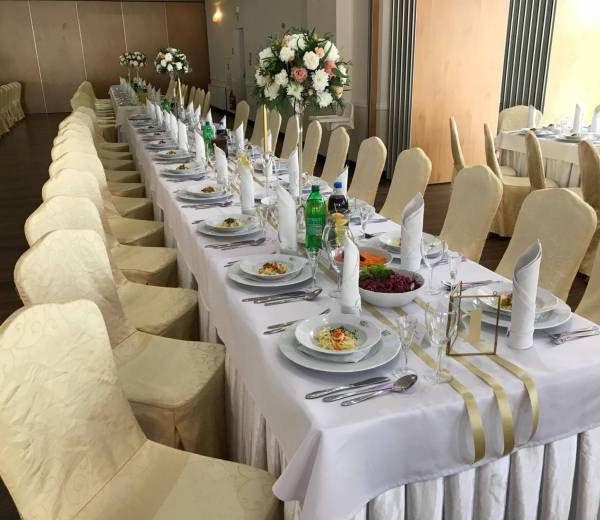 INTIMATE RECEPTIONS
Cosy elegance
The hall is a combination of elegant interior design and functionality. It meets all the conditions required for an intimate and chic reception. It can accommodate from a dozen to several dozen people. The bright space and neutral colours go well with any type of decoration. It is possible to extend the hall with an additional dance area. An additional advantage is the proximity of the playground and the extensive green area.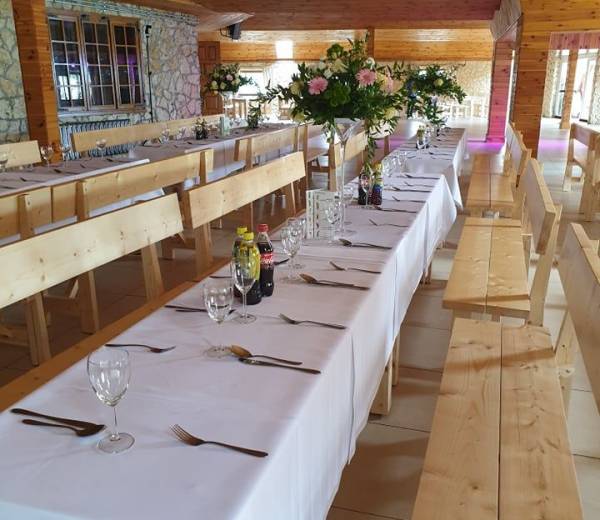 WEDDING AFTER-PARTY IN THE BBQ HUT
Family feasting
The possibility of organising a wedding after-party in the BBQ Hut provides an opportunity to have fun again with your loved ones. The interior invites you to continue celebrating in the form of a feast. Highland, Silesian, Jurassic or Bavarian styles are among the proposed party styles. Each menu is tailored to the chosen nature of the party. Barbecue facilities and spacious buffets allow you to prepare a wide range of exceptionally aromatic dishes. The hut can accommodate up to 500 people.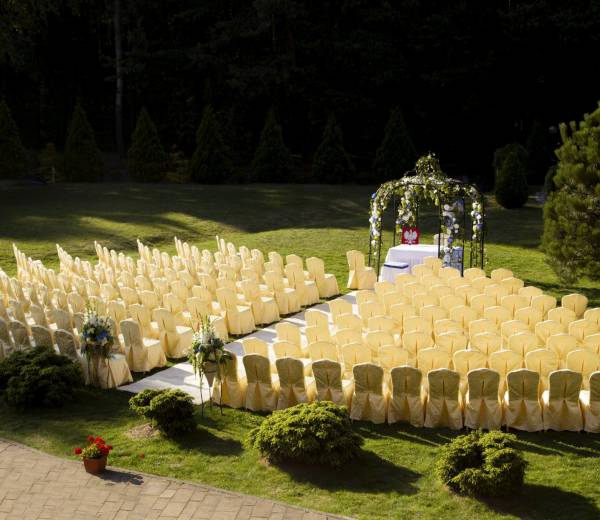 OUTDOOR WEDDING
In harmony with nature
The well-kept, green area next to the hotel is the perfect place for nuptials. A pond with cascades and waterfalls creates a beautiful background for such an important event as getting married. The service includes comprehensive organisation: garden tents, music, sound system, seats, floral decorations, candles, lanterns, etc. Nature and beautiful scenery work together to create a dreamlike atmosphere.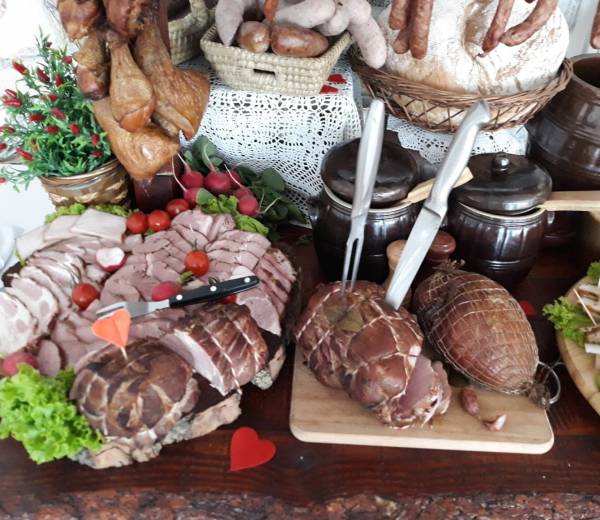 ANCILLARY SERVICES
We will take care of every detail
The large space and extensive infrastructure allow for the organisation of many attractions both inside and outside the building. The wide range of additional services includes dance, barman, illusion and fireworks shows, as well as thematic buffets, candy bars, a photo booth, the services of music bands, DJs, photo and video services. A playground and excellent activity organisers are available for the youngest guests.