HOTEL OF MANY POSSIBILITIES
FOR YOU, YOUR FAMILY, YOUR BUSINESS
Hotel Villa Verde Congress & SPA**** is a modern complex that balances the concept of a hotel ideal for both business and family leisure. The perfect location of the facility, in the heart of the Krakow-Czestochowa Upland, far from the hustle and bustle of large agglomerations guarantees high comfort of rest and creates excellent conditions for regaining strength.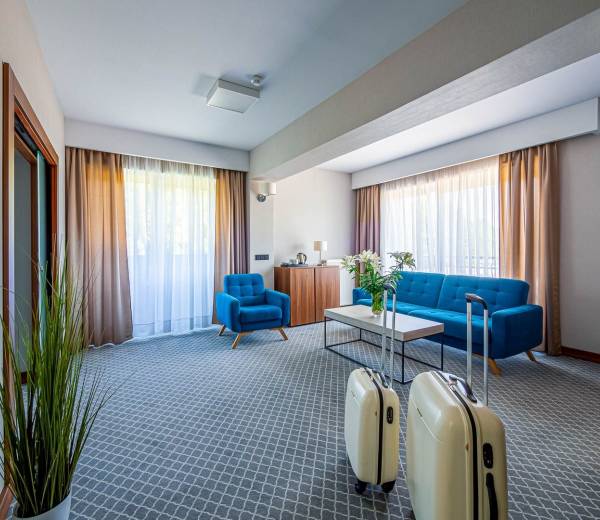 Rooms
Comfortable spaces
The facility has 166 comprehensively equipped rooms, making a total of 450 beds. We offer different types of rooms according to their purpose: standard rooms, family rooms, superior rooms and suites. The decoration of all rooms is characterised by warm and soft tones combined with classic furniture lines. The whole is arranged primarily with a view to convenience and functionality.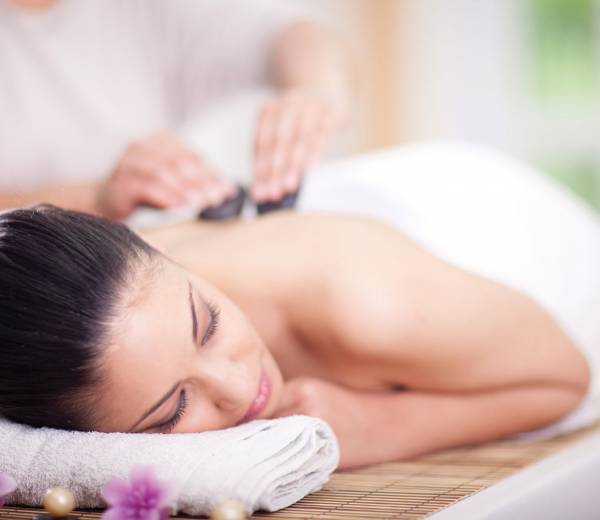 SPA
Immerse yourself in a world of relaxation
The Villa Verde SPA Institute offers luxury treatments and massages. The elegant and intimate interiors are in perfect harmony for true relaxation. The proposed packages (SPA for two, SPA weekend, DAY SPA, health and seasonal packages) allow guests to indulge in body and spirit care. Original beer baths, selected treatments using specialised equipment and unique SPA rituals appeal to the most sophisticated tastes. A qualified team of experts takes care of the relaxation, beautiful appearance and great well-being of our guests.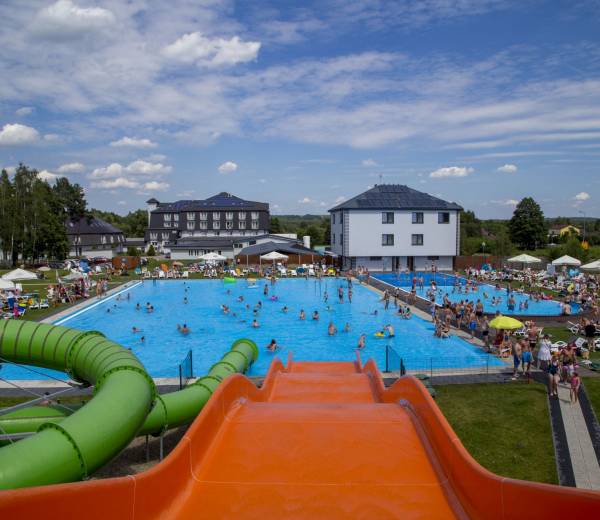 Attractions
Attractions for four seasons
The infrastructure of the facility includes a number of attractions, adapted to the weather and the season. The range of services includes activities for children and adults, which are active, creative and relaxing for mind and body. At our guests' disposal: an indoor water park (a sports swimming pool, a recreational swimming pool with water geysers, a whirlpool, a paddling pool with a water fountain, a 33-metre water slide), outdoor swimming pools (almost 1500 square metres of swimming pool, a children's zone with water mushrooms and two impressive water slides), indoor and outdoor playgrounds, tennis courts, paintball, a bowling alley, a ski slope, a pontoon run.
Restaurants
Tradition of good taste
Brewery
Jan Brewery – taste the passion for creation
Hotel Villa Verde Congress & SPA****, as one of the few in Poland, can boast its own brewery giving the highest level of satisfaction among craft beer lovers. A wide range of beer, from classic to creative lines, appeals to the tastes of gourmets, connoisseurs as well as guests looking for new sensory experiences. Beer production is based on traditional recipes, natural products and manual work of craft brewers. Thanks to this, a unique beverage with original flavours ends up in the hands of the guests.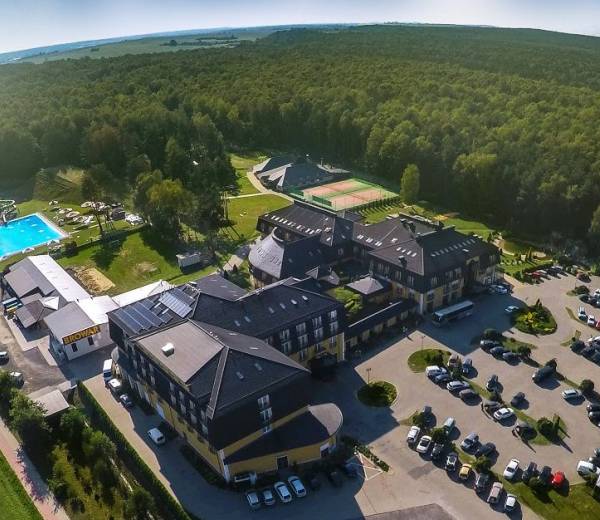 Location
Ideal location
The facility is located close to major national roads, which allows convenient access from the largest agglomerations in Poland: Katowice (40 km), Krakow (70 km), Czestochowa (50 km), Warsaw (240 km), Wroclaw (230 km), Lodz (180 km). The hotel is located near the railway station (4 km) and the airports in Pyrzowice (30 km) and Balice (73 km).