WATER FRENZY
Power of entertainment
The water park is an ideal place to relax, have fun together, but also to unwind and calm down. The zone has two swimming pools. The first dedicated to swimming and the second recreational one with a jacuzzi, paddling pool with water fountains, massages, geysers. There is also a 33-metre slide, a sauna zone and a relaxation zone. It is an ideal place for both individual guests and families with children. The water park is open: Monday-Friday 10.00 am - 9.00 pm Saturday-Sunday 08.00 am - 9.00 pm Advance booking of places is required.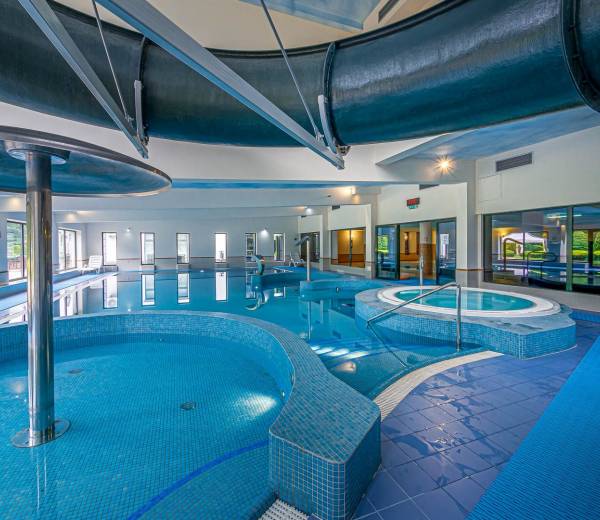 RECREATIONAL POOL
The swimming pool is dedicated to families with children, as well as lovers of water massages.
pool depth: 1.40 m
paddling pool depth: 0.30 m
water temperature: 29-30 degrees C.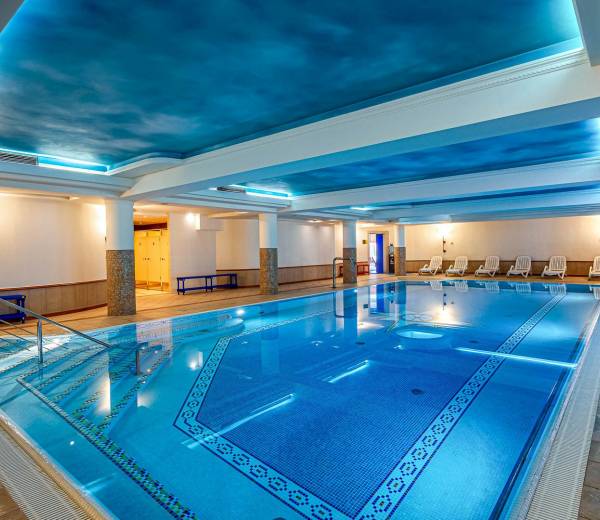 Sports swimming pool
The sports pool is ideal for guests who enjoy maximum swimming fun. Training improves the body's condition and fitness, which has a beneficial effect on the entire silhouette and health. You can sign up for swimming lessons and take part in sports activities. The facility does not have separate swimming lanes. There are sun loungers for relaxation around the pool. swimming pool dimensions: 14x6 m swimming pool depth: 1.40 m water temperature: 29 -30 degrees C.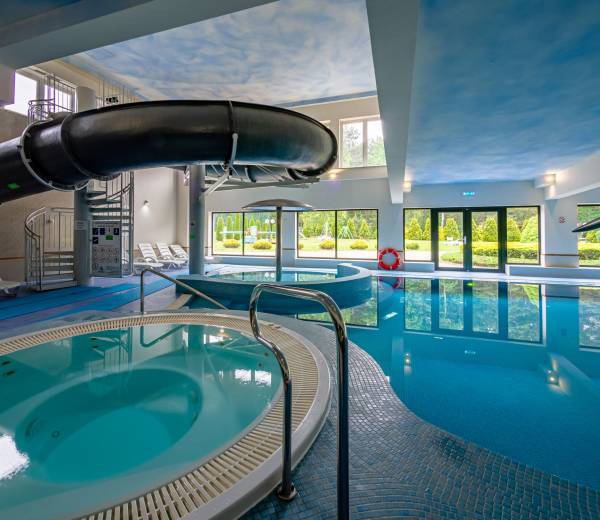 ANAKONDA slide
The water slide is a great place for children and whole families. The installation is winding, 33 metres long and ends with a gentle brake (30 cm deep). To comply with all safety standards, the slide is equipped with a start-stop light system. The attraction is located in the central part of the water area, so parents can watch their children play.