HARMONY OF SOUL AND BODY
HEALTH RELAXATION BEAUTY
The Wellness&SPA zone of the Villa Verde Hotel**** is based on a philosophy that prioritises treating the body, mind and spirit as an indivisible whole. According to the principles of holistic care, the most important thing is to achieve a state of psycho-physical happiness. Exclusive treatments, performed by staff with over a decade of experience, use cosmetics from top brands. A wide selection and cosy interiors are a guarantee of luxury at the highest level.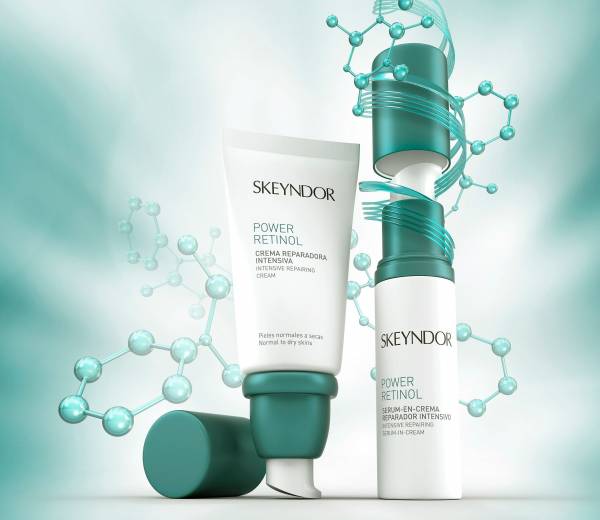 COSMETICS IN THE WELLNESS&SPA ZONE
Quality from nature and luxury
SPA treatments use cosmetics of the French brand Thalgo (products based on ingredients obtained from the ocean) and the Polish brand Organique (natural, organic products). Treatments based on carefully selected cosmetics guarantee a maximum dose of relaxation. The possibility to purchase cosmetics in the hotel's SPA zone allows for exclusive face and skin care also at home.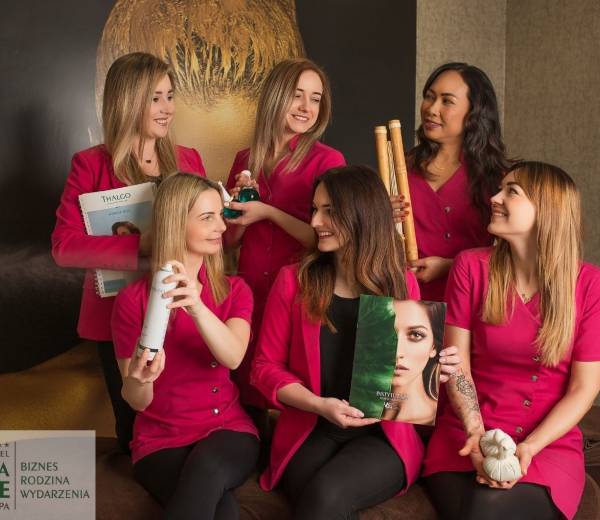 Our team
Experience and passion
Wellness&SPA of hotel Villa Verde**** guarantees the best quality of service. Employees with several years of experience in the profession, take care of each guest in a professional manner. Treatments are carried out with the utmost care and to the best standards. The team includes cosmetologists, physiotherapists and massage therapists. The offer is distinguished, among others, by the possibility to enjoy an oriental massage performed by a Balinese woman.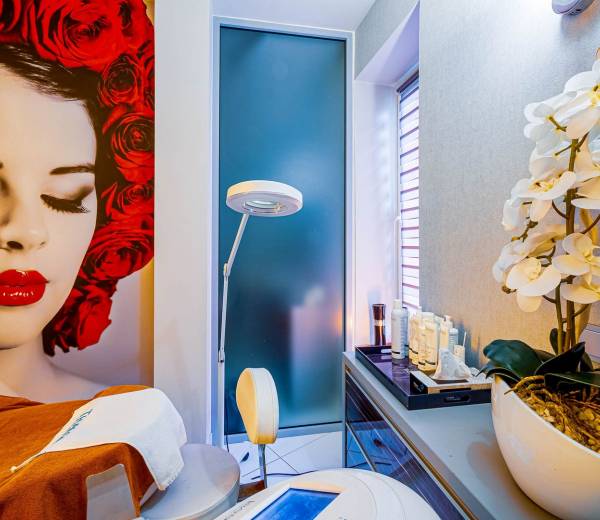 SPA salons
Interiors designed for relaxation
The SPA area has eight professional treatment rooms prepared for face and body care. The interiors are equipped with modern equipment: LPG Endermologie (a spectacular vacuum massage modelling the body, fighting with stretch marks and cellulite), SPA capsule (beautifying and relaxing body treatments), innovative THALGO iBeauty device (a perfect combination of healing facial treatments with the latest generation cosmetic device - FR, ultrasounds). There is a double salon available - ideal for treatments and massages for couples.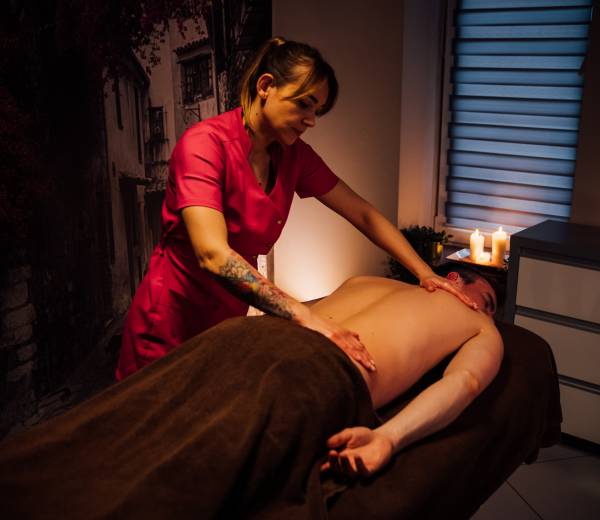 SPA treatments
A time for relaxation and beauty
Wellness&SPA of the hotel Villa Verde**** has a diverse offer of beauty, slimming and deeply relaxing treatments. Guests can enjoy a wide range of massages (from classic, relaxing to oriental), facial and body treatments and relaxing baths. Specially composed rituals and a day spa provide a wonderful sensory experience. The visit begins with taking a detailed cosmetic and health history and selecting appropriate treatments for both men and women.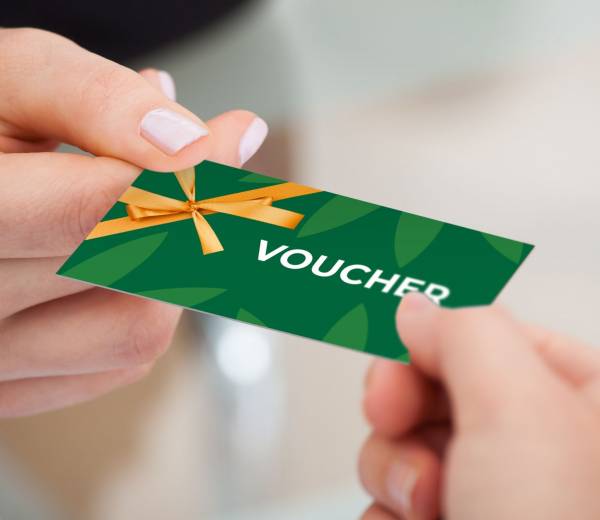 SPA vouchers
Exclusive gift
SPA voucher of the Villa Verde Hotel**** is an excellent idea for a luxury gift for your loved ones, which will provide a lot of relaxation and rest. You can choose appropriate treatments and ready-made packages or specify a gift amount. In addition, a graphic design of the invitation can be selected. Contact us: +48 32 670 38 38; spa@villaverde.pl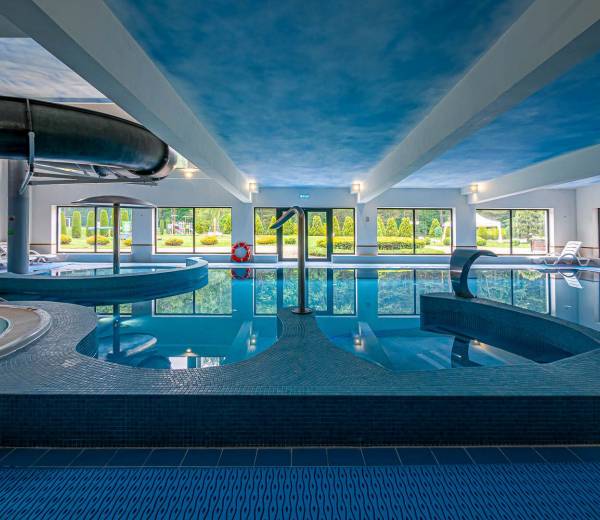 Wellness zone
Health and relaxation
The hotel's pool complex is ideal for families to enjoy together. At your disposal: two pools for bathing and relaxation in streams of underwater massages and geysers, a whirlpool, a paddling pool - with a water fountain - for children, a forty-metre slide. It also includes a sauna zone with Finnish and infrared saunas, a steam bath and a relaxation area.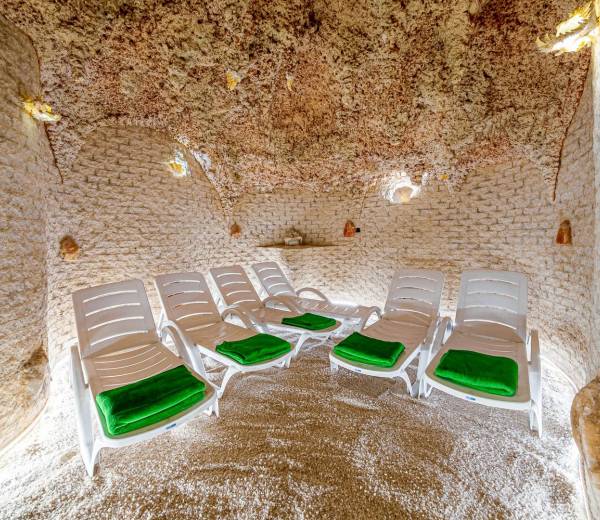 Salt grotto
Feel the sea microclimate
The salt grotto is based on the method of using natural sea salt crystals. They contain all the necessary micro- and macro-elements needed to create a coastal climate that has a beneficial effect on our body and psyche. A forty-five-minute session in the grotto is comparable to a three-day stay at the seaside. The pure, negatively ionised air of the grotto has a healing effect on respiratory diseases, cardiovascular and dermatological diseases, allergies and stress, among others.