INTERIORS IDEAL FOR BUSINESS
DESIGN YOUR EVENT
Hotel Villa Verde**** is a complex with the largest conference and banquet facilities in the Upland. It features multifunctional rooms with the possibility of dynamic division according to guests' requirements. A total of 1 200 sqm of conference space with capacity for 500 participants. A qualified team of event managers, with precise attention to every detail, helps to plan and execute even the most demanding projects. An additional advantage of the facility is its convenient location and a large car park for guests.
1200 sqm
of conference space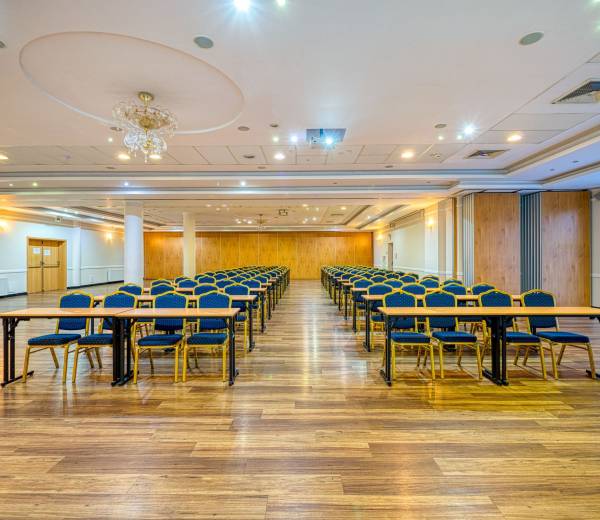 Conferences and congresses
On offer - Congress Hall for up to 500 people with a total area of 1000 sqm. It is possible to divide it into smaller rooms. All interiors are air-conditioned and fully equipped with audio-visual equipment. The spacious lobby next to the conference halls is conducive to setting up receptions and stands during corporate events and is ideal for poster sessions. Masts and advertising boards are available on request.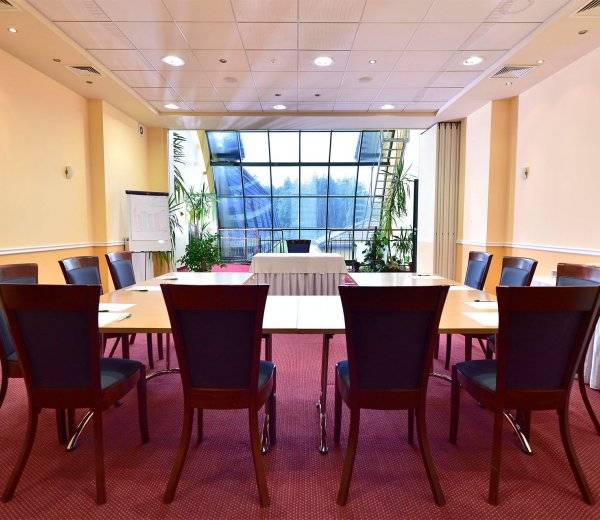 Training and business meetings
On offer - cosy, air-conditioned training rooms, equipped with audio-visual gear. Dedicated to groups of several to several dozen people, ideal for business meetings, company training or event workshops. It is also possible to organise business meetings outdoors in the hotel premises. Assistance in the preparation of the substantive part of the training is provided by experienced managers.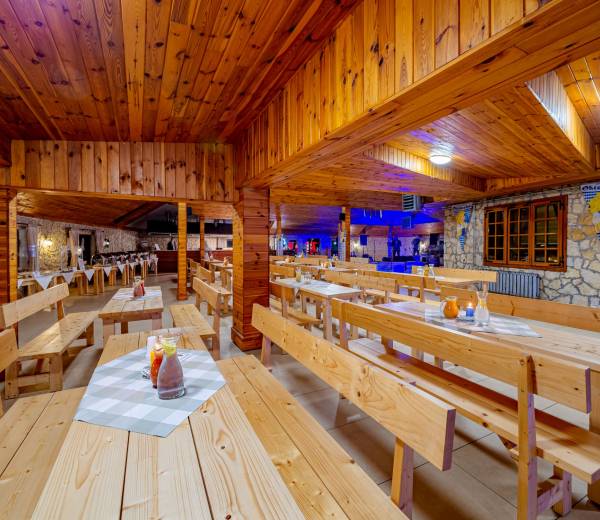 BBQ HUT
Feasts with a twist
The charm of the place is created by the cosy, spacious interior, arranged in a Jurassic climate. The space can accommodate up to 450 guests, although it is also perfect for smaller or even intimate events. The old-Polish cuisine and the convivial character of the hut, rich in folklore elements, attracts fans of climatic interiors with good taste. The site is characterised by stone walls, wooden benches and a barbecue. The BBQ Hut periodically organises feasting events. It is also an ideal venue for team-building programmes, themed evening events or atmospheric evenings. The complex is heated all year round. Its location on green hotel landscapes adds to its charm.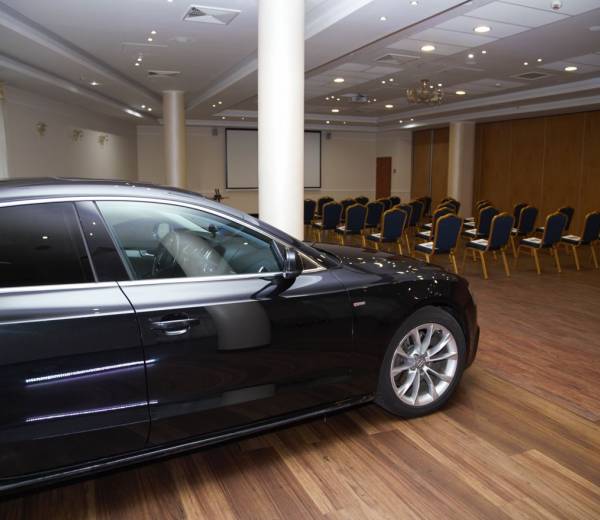 Product presentation
Hotel Villa Verde**** is an ideal venue for trade fairs and new product presentations. The Congress Hall - prepared, among other things, for the exhibition of cars - is more than 1,000 sqm of exhibition space, to which a spacious hall adjoins. The extensive green area around the facility is an additional venue suitable for large events. Another advantage is a car park designed for 300 cars. A professional team of managers with many years of experience will help you prepare the scenario of your presentation along with technical assistance, stage design and logistics.
Ask for details
Get a quote for your business