AS SEEN THROUGH THE EYES OF A CHILD
Most important hotel guest
Children enjoy spending time on playgrounds with a variety of attractions that encourage physical activity, balance and coordination. To meet these expectations, the hotel has two playgrounds: an outdoor and an indoor playroom for all-weather activities. Each of them has a wide range of safe attractions which are also used during the activities for the youngest children conducted by entertainers.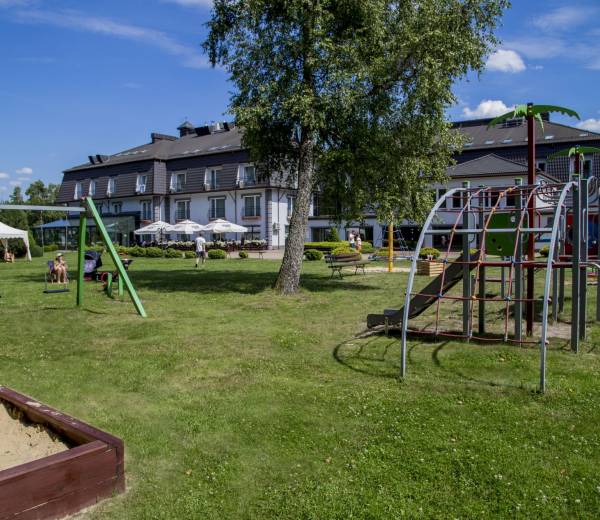 Outdoor playground
The playground is located in the fenced area of the hotel, right next to the restaurant, the summer garden and the shallow water cascade. In the area for the youngest children there are: swings, sandpits, ladders, merry-go-rounds (including a pontoon one), a rope dome for climbing, a slide.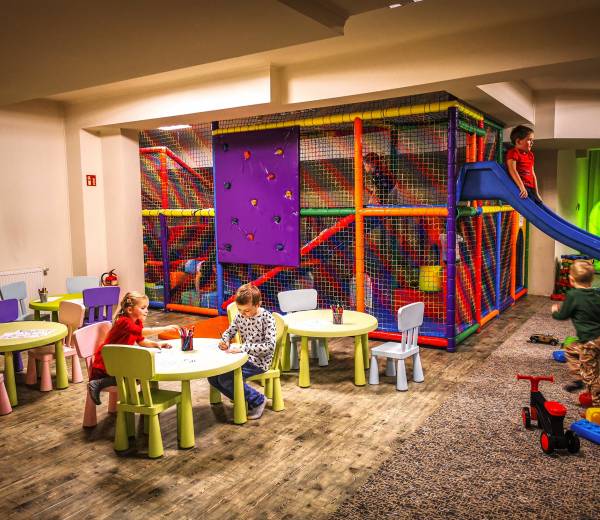 Indoor playground
The indoor playground is a 100 square metre space with a jungle gym, multi-format blocks, toys with games, slides, an art area and a ping-pong table. In order to ensure the relaxation of parents and carers of children, the playroom is equipped with comfortable armchairs. Toilets are also available on site.